The Change from Society to Stud
Instead of selecting a particular Society, you can now setup a Stud or multiple Studs linked to particular Societies.
One of the main benefits of this change is that you can now setup multiple Studs all linked to the one Society. This was not possible before.
Only the specific Studs setup within your database will be listed.
The setup of individual Studs has not significantly changed, with all of the previous Society options still available. The only addition is that you will need to select a Society to which a specific Stud belongs.
Step 1. To add a new stud or edit an existing one
Select Setup

Select Stud Details. This will display the Studs window.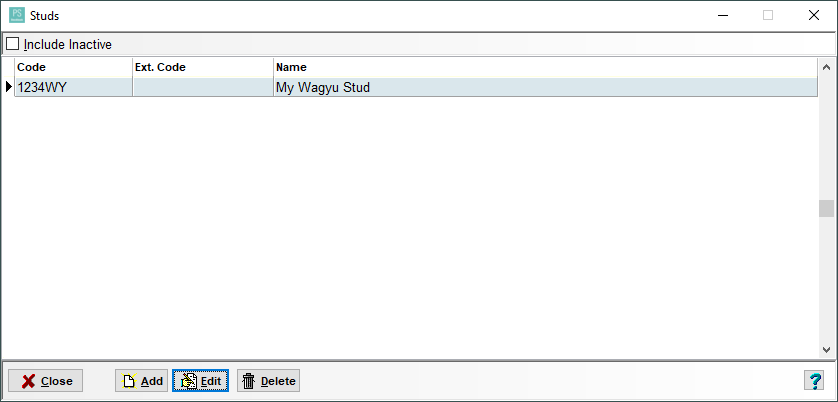 This will display a list of all of your active/enabled studs. If you wish to view any inactive studs, tick the Include Inactive box.

To add a new stud select the Add button.

To edit the currently selected stud, select the Edit button.

To delete the currently selected stud, select the Delete button.
When you select the Add or Edit button the following screen will be displayed.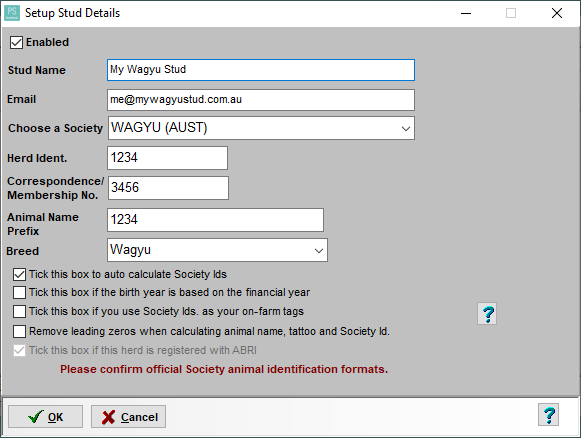 Article 4486